This is what I read in 2013
Join Facebook Page of Scaling New Heights Blog:
I have done this same exercise last year also - compiling the list of books I read in 2012. Here is the list for 2013. Will be updating this list as and when I finish reading the books.
Goal for this year - Read 30 books
Read till now - 17 books
August 2013 - India's Tryst With Destiny by Jagdish Bhagwati and Arvind Panagariya
A good book to read, when the debate is going on everywhere about what income should be fixed for identifying people below poverty line. The authors narrate the steps to be taken in various fields to make India progress economically.
August 2013 -
The Land of the Seven Rivers by Sanjeev Sanyal
Here is the review of this book I wrote. Great book to know about India and its past
Rating 9/10
July 2013 - Steve Jobs by Walter Isaacson
Before I started reading this book I had a feeling that I knew a lot about Steve Jobs but reading this book made me realize that I did not know much about this great man. Great book by a great author.
Rating 9.5/10
July 2013 -

The Life of Mahatma Gandhi by Louis Fischer
The more I read about this man more I get amazed. This book truely reflects the life of Mahatma Gandhi, father of our nation.
Rating 8.5/10
June 2013 -
India's Biggest Cover-Up by Anuj Dhar
What a book! I have heard so many stories about the death of Netaji and never believed it. But after reading this well researched book, I started having lot of questions in my mind - how did Netaji died. I recommend this book to each and everyone of you.
Rating 9.75/10
June 2013 - War Journey - Diary of a Tamil Tiger by Malaravan
This book is based on a diary recovered from an LTTE soldier who died fighting the Srilankan army in 1992. This short but sweet book narrates elegantly the life of Tamilians during the war time. Loved reading it.
Rating 8.5/10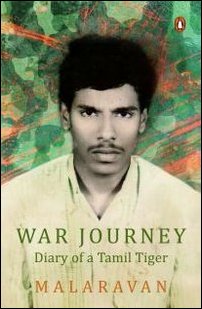 June 2013 - The Dalai Lama A Biography by Patricia Cronin Marcello
Always wanted to read about his man and about Tibet. This book gives you a fair idea about all that Tibet has gone through and how Dalai Lama strive to arouse the conscience of the world against the brutality of Chinese communist regime.
Rating 7/10
June 2013 -
Bal Thackeray and The Rise of Shiv Sena by Vaibhav Purandare
If you want to know about the complete story of Bal Thackeray then this is the book for you. This books shows you the various roles played by Bal Thackeray in shaping Shiv Sena.
Rating 8.5/10
June 2013 - His Majesty's Opponent by Sugata Bose
The life of Netaji Subhash Chandra Bose who fought and died for India's independence -is beautifully narrated in this book written by his relative. This well researched book gives you the sacrifices Netaji had to undergo just to see his only goal in life - to see India free.
Rating 9/10
May 2013 - Before Memory Fades by Fali S Nariman
Autobiography of one of the best lawyer India has ever produced - Fali S Nariman; gives a glimpse into the functioning of Indian judiciary. This informative biography is a compulsory read for every Indian.
Rating 8/10
May 2013 -

State of the Nation by Fali S Nariman
Another book by Fali S Nariman; deals with the present state of the nation in the context of Indian constitution; throws light into the issues facing our nation and some viable solutions.
Rating 8.5/10
April 2013 -
The Shock Doctrine by Naomi Klein
One of the best books I have read so far... The apt summary of this book is given by The Village Voice "The Shock Doctrine aims its 10 foot long middle finger at the Bush administration and generations of neocons who've chosen profits over people in war and disaster"
April 2013 -

Matters of Discretion by I K Gujral
An autobiography by former Prime Minister of India I K Gujral. This book unfolds a deep insight into the political scene and roles played by a wide spectrum of Indian politicians... Enjoyed reading it...
Rating 8.5/10
April 2013 - Bihar Breakthrough - The Turnaround of a Beleaguered State by Rajesh Chakrabarti
This book narrates the tale of how Bihar Chief Minister
Nitish Kumar
transformed the state with the help of few amazing officials. This book tells us that if we have a political will and good political leadership so much good can be done
March 2013 -
Tony Blair and War on Terror by Con Coughlin
I have read so many books about war on terror under George Bush all written by American authors that looked from American angle. This book takes us through those period from the British angle. An engaging and fast paced book, I enjoyed every page of this one.
Rating 9/10
February 2013 -

Chanakya's New Manifesto by Pavan K Varma
Thanks to Blogadda.com for sending me this book as part of their book review program. The author, a former IFS officer has given a detailed blueprint to resolve the crisis facing our nation. Being a student of Indian politics, I lived this book.
Rating 8.5/10
January 2013 -
The Sanjay Story by Vinod Mehta
This book written gives you a glimpse of Sanjay Gandhi. The best part of this book is that author has tried to be very neutral and analyze the facts in front of him. This book was written when Sanjay was alive but it gives us a great insight into Indira Gandhi-Feroz Gandhi relationship and conduct of Gandhi family during emergency.
Rating 8/10
Join
Facebook Page of Scaling New Heights Blog
: