Teaching "Gen Y" Students
Join Facebook page of Scaling New Heights Blog
I still remember my college days where the classes start at 8:00 AM and goes on till 4:00 PM with one hour break for lunch. Each hour, a teacher will come; either write some concept on the black board or talk about some concept or dictate some notes and go back. The student will go back home refer to the class notes and prescribed text book, study few days before the exam and write the exam. This was the only kind of teaching available and we had no options.
Now try to teach the present generation students (Gen Y) the same way and I am sure the students won't be happy at all. Sitting in the class for an hour listening to lecture is the last thing students want. They will either bunk the class or are present in the class physically rather than listening to the lecture. Now mix it up with some good videos, photos, animation and some well made power point slides, this generation students will love to come to the class, listen and interact.
For those who studied engineering in India – assignments are there to be copied. One will write and all others will copy, right? This happens even now. I thought I will give some interesting yet simple assignment where they wont be copying and at the same time learn something new. I asked my 130 odd students to find a YouTube video that is relevant to the course I am teaching and write a one page report about the video. Only condition was that no two videos can be same. The students were supposed to upload the link of the videos to a shared document so that the whole class can see which video each student shared. Thus students were not only exposed to one video that they have to write but also the videos submitted by their classmates so as to make sure that it was different from what they submitted. The feedback I got from students were very encouraging – students were exposed only to traditional assignments and when I gave them something different they just loved it. I am sure all of them would have studied something new after watching these videos.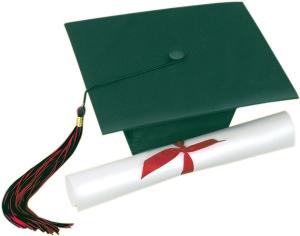 Now setting the question paper for my undergraduate class that was full of practical application – totally against the existing system where student by-heart what they are taught and just vomit in the exams. I was very much worried before the exam as to how these undergraduate students will write that exam as I was so sure that they may be seeing such a question paper for the first time in their life. To my surprise students did extremely well and majority of the students were so happy that they wanted me to set a question paper like this in the future. This exam made me understand one thing – lot of students are fed up of the system of "by-hearting and vomiting" and wanted it to be replaced by a practical oriented system. But the truth is that the traditional system is so deep rooted that it is tough to change it.
During my college days we had to write all assignments in paper and submit it. That was the only option we had. I agree there are some advantages to writing but most of the Gen Y students prefer to do everything online. I experimented that this semester – except the mid-term and final exam; all quizzes, assignments all class communications were done with every student online. It was tough for me as a teacher to track all those assignments and quizzes of 130 odd students but students just loved it. I know this system of online exams and assignment submission is there in every school in US but is in a nascent stage in India. Now with the feedback I got from my students I plan to do it every coming semester.
My philosophy of teaching has always been to design course work to make teaching/learning process more fun for the students. I try to teach them the way they want so that it makes teaching/learning enjoyable for them. Last three semesters have given me lots of enjoyable moments for me and learned a lot about the likes/dislikes of Gen Y students and this knowledge will surely make me a better teacher in the coming semesters.
Labels: Core Engineering, Higher Education, Higher Studies, Personal, Students, Teaching