When (so called) National News Channel Goes Behind TRP...
Join Facebook Page of Scaling New Heights Blog
I happened to read this piece written by Vijayendra Mohanty where he talks about how the so called national news channels pick and choose the news they want to telecast. He writes
Why exactly do the likes of CNN-IBN, Times Now, and NDTV call themselves "national" channels? All they ever seem to do is dance around the metros and sing about metropolitan concerns. Every broken branch and water-filled pothole in Delhi and Mumbai is flashed as 'Breaking News' while LARGE parts of India, especially the villages, remain absent from our TV screens (unless some gross "human rights violation" takes place which city-bred studio pundits can then pontificate on). Heck, when they are not doing politics (which is at least relevant), they would fill in the moments with garbage on celebrities and the occasional brainless sportstar caper, but far be it from them to spare a glance at the rest of the nation. Unless there is a scam (flavour of the season), anything outside of the metros seems undeserving of their attention.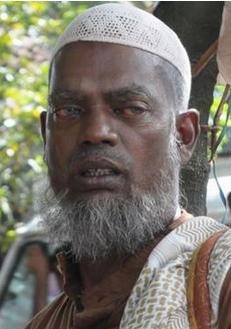 This is exactly what has happened today. A Malayalam movie "Adaminte Makan Abu" was has been named India's official entry for this year's Oscars. I went and checked the entire home page of the national news channels NDTV, CNN-IBN and Times Now (10:00 PM IST 23/09/11). There is no reference of this news anywhere in the home page of any of the national channels. Just imagine if a "Bodyguard" or a "Ghajani" or a "My Name is Khan" starring those Khans or Kapoors has made it to Oscar, what could have been the home page of these channels look like? There will be News Hour dedicated to this, special interviews and so much crap. Now when a regional language movie that don't have big names got nominated for Oscar, they don't even have the courtesy to mention it in their home page.
Here is a well made movie, supported by an amazing performance of Salim Kumar, for which he was selected the best actor, when got nominated for Oscar, gets completely unnoticed. Here is the trailer of the move. At least we bloggers should step in when the national media fails to make people aware of such good movies, right?
Do these National Channel's have the right to use the word "National"? As Vijayendra Mohanty has put it "

Our "national" news channels are national only in that they have their headquarters in the national capital and other national hubs.

"
So called National Channels - Shame on You

Labels: CNN IBN, Current Affairs, India, Kerala, NDTV, News Channels, Oscar, Salim Kumar, Times Now