Proposal to Limit Cooking Gas Cylinders to Four – A Welcome Move
Join Facebook Page of Scaling New Heights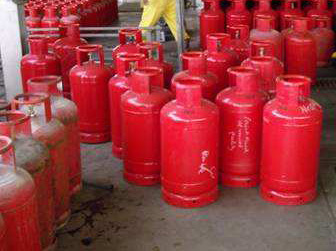 The Indian Oil Ministry has proposed to the ministerial panel on fuels to limit the number of subsidized cooking gas cylinders to four per year per family
and charge Rs 800 for usage over four cylinders including those below poverty line. Even though it is at the proposal stage only, this proposal has attracted criticism from so many corners. But I feel this is a move in the right direction. Let me tell you why.
An average household needs anywhere from five to eight gas cylinders per year. Assume all families need eight cylinders, which means every family has to buy four cylinders in the non-subsidized rate of eight hundred rupees (Rs 800). Now the people who may be affected the most by this plan falls under the category of Below Poverty Line (BPL). BPL people can ill afford to buy gas cylinders at this rate. But at the same time one has to remember that every BPL family is given over 10 to 15 liters (depending on the state) of kerosene at a very subsidized rate. With four gas cylinders at subsidized rate and 120 liters of kerosene per year – a BPL family should be able to survive without buying any more gas cylinders.
The subsidized kerosene that was supposed to be used by BPL people now reaches the black market thus enabling few to make so much money at the expense of government subsidy. Implement this rule and black market of kerosene will be a thing of the past.
Now coming to working class. – four cylinders at four hundred rupees (Rs 400) and another four at eight hundred rupees (Rs 800) will cost you one thousand six hundred rupees (Rs 1600) extra that works out to be less than five rupees per day per family. This may not be a substantial amount for a middle class family but when these subsidies adds up that will be a huge savings for government of India. Government in turn can use this money for developmental activities like constructing another golden quadrilateral or interconnecting of rivers or for Jawaharlal Nehru National Urban Renewal Mission (JNNURM) that can really impact the life of each and every Indian.
We all must understand one thing – if we as a nation has to progress, subsidies of all forms must be phased out. I cannot understand the logic of providing subsidy to even those families who takes home a monthly pay check of over one lakh Indian rupees.
Labels: Current Affairs, Gas Cylinders, India, Indian Politics, LPG, Subsidy