Meet LAL- The Multifaceted Film Personality of Malayalam Movie Industry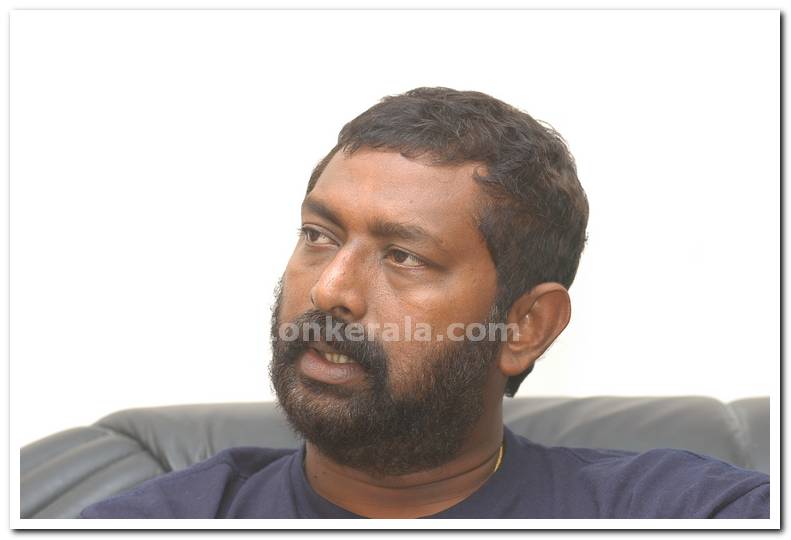 Join Facebook Page of this blog
If you are asked to name the most successful film personality in the Malayalam film industry right now what could be your answer? The answer has to be Lal, the director cum actor cum producer cum distributor who has only success stories to tell. All the movies he directed turned out to be super mega hits, majority of the movies he produced/distributed are in the list of super hits and as an actor given so many memorable performances.
Paul Micheal alias Lal started his successful journey in Malayalam film industry in 1989 when Siddique and Lal teamed to make the movie "Ramji Rao Speaking" (remade in Hindi as Hera Pheri). "Ramji Rao Speaking" was released at a time when no producer or director dare to make movies without Mohanlal and Mammotty. "Ramji Rao Speaking" has a debutant hero (Sai Kumar) and a cast that was not that popular at that time. The movie was so different and fresh that it became a mega hit. It was remade in many other Indian languages. Here is a clip from the movie "Ramji Rao Speaking".
The very next year Lal and Siddique teamed up to make another movie "In Harihar Nagar" that narrates the story of four young men and their mischief. "In Harihar Nagar" was a much bigger hit than the "Ramji Rao Speaking" and the director duo of Siddique and Lal proved to the world that success of "Ramji Rao Speaking" was not a fluke. Here is an excellent comedy scene from the movie "In Harihar Nagar".
The third movie Lal and Siddique directed is considered as the biggest hit of Malayalam film industry. The movie is "God Father" and it ran for one complete year in theatres of Kerala. It recites the story of a feud between two families but the narration was so different that people just loved that movie. If you are asked to watch that movie again and again all day I am sure you won't feel bored. Here is a compilation of comedy scenes from that movie.
For the first three movies, Lal and Siddique never casted the super stars of Malayalam movie – Mohanlal or Mammotty but for the fourth one "Vietnam Colony" they casted Mohanlal. The trio of Mohanlal, Lal and Siddique did wonders in box office and movie "Vietnam Colony" was a big hit. The comedy scenes of Mohanlal and Innocent in this movie were mindboggling. Here is a excerpt from that movie.
Jagathy Sreekumar and Innocent, two gifted actors of Malayalam teamed up with Siddique and Lal for their fifth hit movie "Kabuliwalla". That movie brought out the best of Jagathy and Innocent and as always like their other four movies this one also turned out to be a super hit. Here is a piece from that movie.
After the success of the movie "Kabulliwalla", Siddique and Lal decided to part ways with Siddique concentrating on direction and Lal diving into other areas of film making like production/distribution. Lal produced the movie "Hitler" with Mammotty in the main role, directed by Siddique and it became a big hit. This movie started Lal's journey as a producer. He has a long list of super hit movies under his belt as producer – Friends, Thenkashi Pattanam, Kalyanaraman, Thommanum Makkalum, Chandupottu to name few.
Director Jayaraj offered him role villain in his movie Kaliyattam in 1997 and that started Lal's journey as an actor. Since then he has acted around 50 movies giving some memorable performance as an actor. He is one of the very versatile actors who can do comedy or serious roles with ease. Here are few videos that show his versatility.
From Movie "Thommanum Makkalum"
From Movie "Chandranudikunna Dikkil"
From Movie "Punjabi House"
The year 2009 saw the come back of Lal as director. He wrote the screen play and directed the sequel to "In Harihar Nagar" named "2 Harihar Nagar" that turned out to be a big hit.
Lal's acting career reached new heights when he was selected the best actor for the year 2008 by the Kerala Government for his sterling performance in the movie "Thalapavu" directed by Madhupal. Lal portrays the role of a police man who was forced to kill a naxalite during the emergency time and how that incident haunts him later in the life. A must watch for those who love good movies. Here is a scene from the movie "Thalappavu".
Waiting to see many more hits from LAL. Let us pray to almighty to give him strength and health to give us all more and more great movies that we can cherish forever.
Join Facebook Page of this blog
Labels: Kerala, Lal, Malayalam Movie, Mammotty, Mohanlal, Movies, Music, Siddique